quick links: camp information | location | camp fee | application
date: july 25 -july 31 (7 days)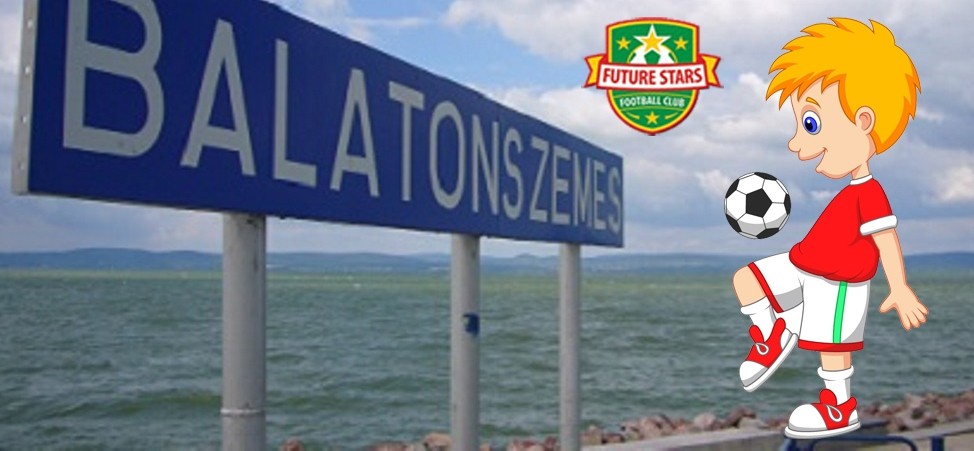 Every summer, Future Stars FC offers football camp places to boys and girls aged between 7 and 14 years of age in Balatonszemes. Participants can spend their summer break playing soccer, meeting like-minded youngsters, and enjoying range of activities and excursions organized by a team of soccer professionals.
The camp provides a combination of soccer training programs and 'experience activities' to ensure that each student has a summer they will never forget.
Camp leader and main coach Steve Yeboah is a former professional football player UEFA B qualified football trainer with several years of international experience. You will learn and build a solid basis of this beautiful game in good team spirit with the help of our english speaking and 'Junior Kick' qualified football enthusiast trainers.
Are you ready for a sporty summer break? Do not hesitate to apply, if
you love to play football
would like to improve your English speaking
make new friends
and have an unforgettable summer.
Photo gallery

---
Camp details
Future Stars summer football camp will be held in Balatonszemes starting on Tuesday, 27th of July 2020. Apart from the daily trainings, programs include beach football and water activities. It's also available to participate in the football camp on a daily basis.
camp starts on Tuesday and ends on Sunday
programs and meals are included in the camp fee
extra sport programs: sand volleyball, basketball, table tennis
cost of transportation is not covered by the camp fee
---
Available dates
07/25/July, Sunday – 07/31/August, Saturday (7 days)

---
Location
---
Camp fee and payment information

Camp fee for 7 days:  62 500 HUF
Camp fee for 1 day:  7 500 HUF
Discount:  5000 HUF for siblings
Please, transfer the camp fee to the bank account of Future Stars Fc Kft.:
bank account details
Name: Future Stars FC Kft.
Bank: Magnet Bank
Bank account number: 16200216-17062462-00000000
Please, do not forget to include the name of your child and the camp date in the comment field
Apply now, please fill out the form below!